Mother's Day Special: Malaika Arora recalls in Mother's Day post how people told her motherhood would end her career: 'Had working mom guilt'
In a recent social media post shared on Mother's Day, Malaika Arora has opened up on how people would tell her that motherhood would end her career and how she developed 'working mom guilt'.
On Mother's Day, actor-model Malaika Arora has opened up on how motherhood affected her life and career and the 'working mom' guilt she once used to deal with. In a story that chronicled the journey of her relationship with her son Arhaan Khan, Malaika spoke about how people told her back than that it would end her career and how she made a promise to herself to never let that happen.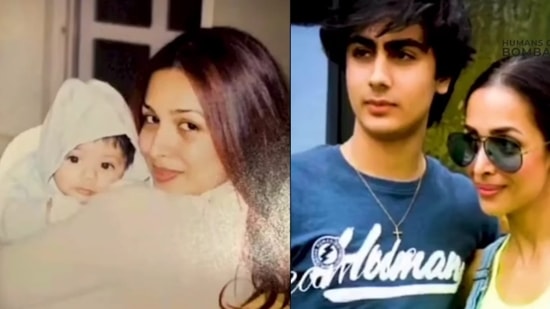 Arhaan, 19, is Malaika's son with her ex-husband Arbaaz Khan. Malaika and Arbaaz got married in 1998 and Arhaan was born in 2002. Arbaaz and Malaika parted ways in 2017 but continue to co-parent their son. Malaika is currently in a relationship with actor Arjun Kapoor.
In an interaction with Humans of Bombay recently, Malaika recalled her pregnancy, which happened when her career was fledgling. She recalled, "'This will end your career!' is what people said when I was expecting. Back then, after marriage, you'd barely see an actress on screen. But being raised by women who advocated being independent, I knew motherhood just meant I was to essay one more role—the role of mom! I worked through my pregnancy—shuttling shows, & rehearsals. And when Arhaan was born, I promised to give him the world. I also promised myself—I won't lose my identity in the process of being a mom. Ever since, I've lived up to both the promises."